Whether you're competing in shooting sports or just working to improve your accuracy and speed, an improved grip on your pistol is key. The new Striplin Custom Thumbrest for Ruger® MKIV 22/45 offers the improved grip and control you need to take this pistol from good to great!

Machined from billet aluminum and cerakoted in black, the new Ruger® MKIV 22/45 Thumb Rest from Striplin Custom requires no permanent modification to the gun's frame and installs in minutes.

The thumb ledge offers an ideal thumb placement for a secure two-handed grip and provides consistent hand positioning and helps to control muzzle flip. The thumbrest also includes a new trigger pin and front lug screw.

The thumbrest provides the following benefits:
Provides stability and control for follow on shots
Ideal thumb placement for secure two-handed grip
Increases grip strength and prevents muzzle rise
No permanent modifications required!

Below is a picture of the thumbrest installed.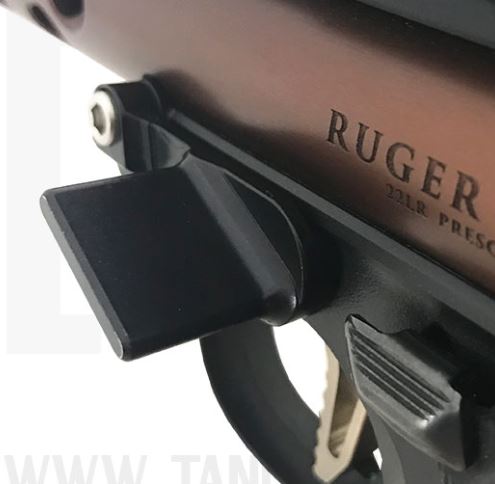 Supported Models:
Ruger MKIV 22/45
Ruger MKIV 22/45 Tactical
Ruger MKIV 22/45 LITE